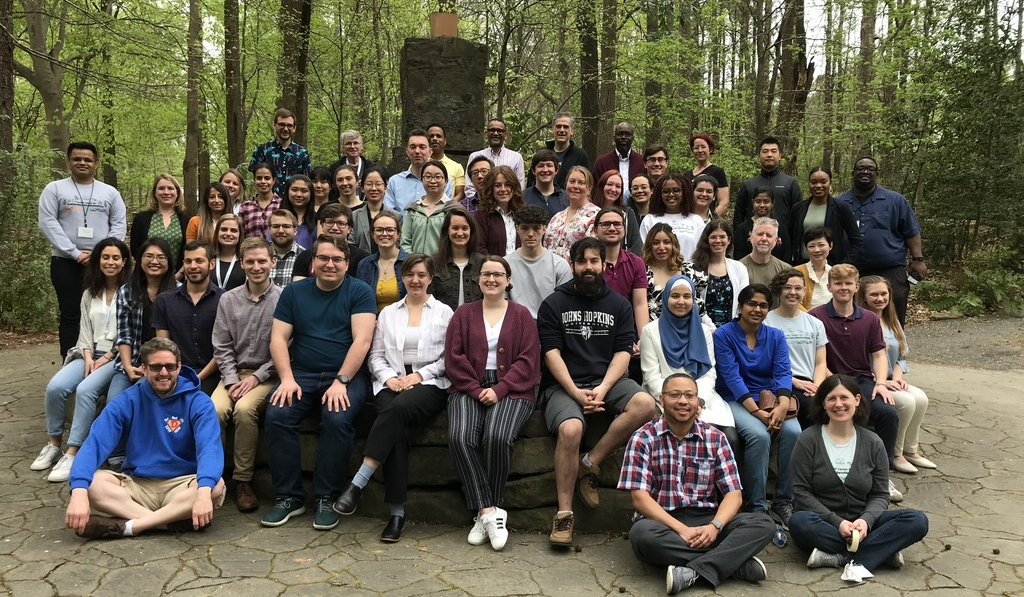 The NSF Center for Sustainable Nanotechnology is seeking a Postdoctoral Fellow to help expand our understanding of chemical interactions at plant biointerfaces to enable development of next generation agrochemicals. Our research collaborations, including the Connecticut Agricultural Experiment Station (CAES) and other CSN institutions, support fundamental research that forwards efforts to achieve global food security and to build a climate resilient agricultural system.
The CSN is committed to providing a welcoming and inclusive learning environment for all center members, including those who identify with historically excluded groups. We strongly encourage applicants who identify as being from underrepresented or historically excluded groups in STEM (e.g. Black or African American, Hispanic or Latinx, Native American or Alaskan Native, Native Hawaiian or other Pacific Islander, LGBTQIA+, disabled, or a veteran of the US Armed Forces, Reserves, or National Guard), and who are U.S. citizens or permanent residents, but all applicants are welcome to apply.
The multidisciplinary, highly collaborative, and distributed nature of the CSN provides a unique, team-oriented environment for training postdoctoral fellows to become innovative and confident scientific leaders, encompassing the breadth of chemical sciences and related fields. Some of the benefits of being a CSN Postdoctoral Fellow include:
Opportunities to engage in high-impact, collaborative research with a network of leading faculty across the country.
Leadership and professional development opportunities, such as teaching experience in a classroom setting and/or training on how to translate research ideas into intellectual property.
Participation in our lab exchange program to experience different styles of laboratory research and management.
Engagement in our Wellness, Equity, and Liberation (WEL) initiative (see more on our Community page)
Participation in outreach and science communication activities, including our blog.
The Fellow will most likely be based at CAES in New Haven, CT, but partial placement at another CSN institution would also be considered. Familiarity with extraction/digestion procedures and analytical instrumentation such as ICP-MS, GC-MS/LC-MS, and electron microscopy is needed. The duration of the position is for 2 years, starting as early as January 2, 2023, with a salary estimated at $54K per year, with some details of salary and benefits to be negotiated.
Applicants are encouraged to reach out to Dr. Jason White (Jason.White@ct.gov) and Dr. Christian Dimkpa (Christian.Dimkpa@ct.gov) at CAES to discuss specific project ideas before submitting application materials. Learn more about the CSN's collaborative research by checking out our list of publications and by visiting our Senior Investigators page to find individual group websites.
How to Apply
Review of applications will begin on January 3, 2022 and will continue until the position is filled. To apply, please email the following materials to CSN Managing Director Mike Schwartz (mpschwartz@wisc.edu):
A cover letter (up to 2 pages)
A curriculum vitae
Name and contact information for at least three people who are willing to provide letters of recommendation
Your cover letter should include a summary of how CSN research aligns with your interests and career goals, and any significant contributions to research, leadership, outreach, or other activities that would be helpful for evaluating your application. Additionally, please describe any personal goals or contributions related to advancing diversity, equity, and inclusion in STEM, including any specific interests in contributing to CSN efforts in these areas.
Please contact Mike Schwartz (mpschwartz@wisc.edu) if you have any questions about the application process or the program in general. (Note that CSN Senior Investigators sometimes offer postdoctoral research opportunities separately from the fellowship program posted here. Please see individual lab websites for more information.)